Classes of 1961 - 1970
Riviera Beach
High School
In Memory
Richard Langdon - Class Of 1963
Celebration of Life for Rick
Saturday, February 12, 2022
at 12pm.
1301 Vero Ave, Clewiston, Fl. 33440
He loved his time with family and friends at the gatherings/
cookouts at his sons house in Pioneer so this is how the
family has chosen to celebrate his life.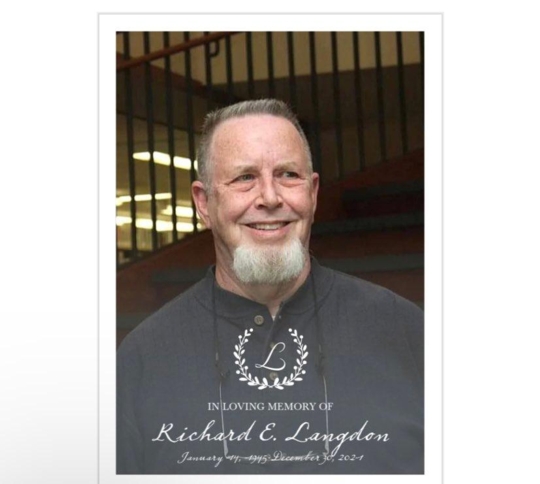 Richard E. "Rick" Langdon 76, of Moore Haven, Florida, passed away on December 30, 2021
He was born on January 14, 1945 in Middletown, Connecticut to Elwood F. and Grace Dunn Langdon.
He graduated with a B.S. in Civil Engineering from the Citadel,Charleston, SC in 1968. Richard served in the United States Army-Corps of Engineers from 1968-1972. He worked from 1973-1999 for Alabama Power Company where he earned his retirement. After retirement, Rick and his wife, Linda Plank Langdon moved back to South Florida.
He was preceded in death by his parents, Elwood F. Langdon and Grace Dunn Langdon, and his wife of 32 years, Linda Plank Langdon. His survivors include his brother, James A. Langdon of Dillon, Co, Daughter Samantha Rushing and her husband Tony Rushing of Clewiston, Fl. Son, Todd Langdon and his wife Amanda Langdon of Clewiston, Fl, 4 Grandchildren, 3 Great Grandchildren and many extended family members and friends.