Classes of 1961 - 1970
Riviera Beach
High School
In Memory
Leslie Batts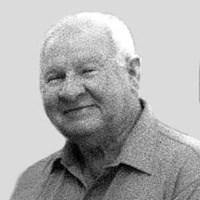 Leslie Davis Batts was born November 27, 1935 and died peacefully in his sleep on December 6, 2020.
Les was born in Magnolia, North Carolina to Ruby Wilson and Leslie Batts. Les attended East Carolina University and obtained a Bachelors Degree which he used to enter the teaching profession. He later went on to earn both a Masters and Doctorate in Education. Les retired at the age of 52. He obtained his pilot's license and flew airplanes in Florida where he lived. He also became an avid treasure hunter. He loved to drive and those who knew him would not be surprised that he drove from Florida to Alaska and back twice.
Les loved and outlived both his wives, Rebecca Dean Gaylord and Marilyn Batts.
Dr. Leslie Batts is survived by his daughter Linda Lisa Batts, her husband Carlos Borge, his granddaughter, Carly Batts and his best friend Bob Lord.

Published in The Palm Beach Post from Dec. 12 to Dec. 13, 2020.
https://www.legacy.com/obituaries/palmbeachpost/obituary.aspx?n=leslie-batts&pid=197278965&fhid=10613