Classes of 1961 - 1970
Riviera Beach
High School
In Memory
Charles "Guy" Davis - Class Of 1962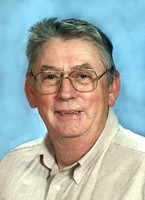 Charles G. Davis
April 7, 2015
Sanford
Charles Guy Davis (Herkey), 71, of Sanford, Maine, died on Tuesday, April 7, 2015 at the Gosnell Memorial Hospice House is Scarborough, Maine after a hard fought battle with lung cancer.

Charles was born in 1943, in Ellwood, PA. He lived in Jupiter, FL before settling in Sanford Maine in 1999. He worked at Pratt & Whitney for 38 years as an Experimental Lead Technician. During his time there he was awarded 3 patents. His hard work helped insure Pratt & Whitney's lead in Turbine Engine Coating Technology. He founded the Jupiter-Tequesta Repeater Group in 1982 and provided emergency communications before, during and after disasters. Charles served in the U.S. Air Force during the Vietnam War, receiving multiple honors and certifications during his time of service.

Charles is preceded in death by his parents, Guy Marion Davis & Helen Elizabeth Emerick.

Survivors include his wife of 29 years Letty E. Davis; their children Melissa J. Long and her husband David, Charles K. Davis; his daughters Cynthia Lauderdale and Helen Martell; five grandchildren, Cassandra, Olivia, Amanda, Sylvia, and Travis; three siblings Henrietta Grekila, Kay Clements and her husband Tom and John Davis and his wife Carol and many nieces and nephews.

Visitation will be held from 9:00 to 11:00 AM with a funeral service following at 11:00 AM on Saturday, April 11th at the Carll-Heald & Black Funeral Home, located at 580 Main Street in Springvale. Committal prayers with military honors will follow at the Southern Maine Veterans Memorial Cemetery located on Stanley Road in Springvale.

In lieu of flowers, donations can be made in Charles G. Davis memory to: The Cancer Care Center of York County, 27 Industrial Avenue Sanford, Maine 04073 Attn: Karen Pierce-Stewart, Executive Director. 100% of donations go directly to patient care.

Arrangements are under the direction of Black Funeral Homes and Cremation Service, Sanford-Springvale.