Classes of 1961 - 1970
Riviera Beach
High School
In Memory
Leonard Smith - Class Of 1961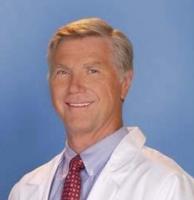 Deceased Classmate: Dr. Leonard O. Smith, DO
Date Of Birth: November -15-1942
Date Deceased: August-23-2021
Age at Death: 78
Cause of Death: Alzheimer's
Classmate City: Gainesville
Classmate State: FL
Classmate Country: USA
Was a Veteran: Yes Air Force
Survived By: Jane Doris Smith his wife Gainesville,FL Stacia Bahmondes daughter Selene Devaney daughter Corrine Devaney granddaughter Camille Devaney granddaughter John Devaney Jr grandson Bennett Bahmondes grandson John Devaney Sr son-in-law John Paul Bahmondes son-in-law Mary Ann Kessler Smith first wife all of Key Biscayne, FL Joe Smith brother and sister-in-law Bonnie Miller-Smith Truckee, CA Jesse, Gabriel, Daniel Miller-Smith nephews, Truckee and Santa Barbara CA

Leonard was an amazingly kind, gifted, and successful human and will be deeply missed by his family, friends, and colleagues. He was near the top of the first RBHS graduating class, completed his 4 years with 16 letters in football, basketball, track and field, and baseball. He was the state champion in the 440 yard dash and anchored the winning Sprint Medley team. In addition to being selected for Boy's State he was also voted along with Mary Ann Kessler most popular in the class. He received a full football scholarship to the University of Florida. He took pre-med and majored in organic and biochemistry and minored in Russian. He was accepted into the UoF Medical School and did his internship and residencies in General and Vascular Surgery as well as a year in Orthopedics. He was a Chief Resident at the University of Miami School of Medicine and Jackson Memorial Hospital. Upon completion he became the Director of the Surgical Intensive Care Unit and one of the head trauma surgeons. In 1975 he left academic medicine and joined a private general and vascular surgery practice in Gainesville. He retired from active surgery in 2004. He moved to Key Biscayne in order to be with his family, continue to pursue his love for sail boarding and started an integrative medicine consulting practice which he continued until 2015. Leonard was a doctors doctor and had a very humanistic approach to medicine. He would often care for patients that didn't have the means to pay. His office was often filled with vegetables, cakes, and pies. Leonard always prayed with his patients and families. Miracles didn't seem unusual. Leonard had many honors one of them was that the Palm Beach Post recognized him as the top athlete in the decade between 1960-70 in Palm Beach County. When Leonard's health began to fail in 2016 he and his wife Jane moved backed to the peaceful and beautiful lake front house they still had in Gainesville. He was surrounded by family when he passed at the Hospice Center of Gainesville.