Classes of 1961 - 1970
Riviera Beach
High School
In Memory
Samuel Anthony Baglier - Class Of 1967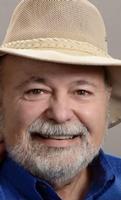 Samuel's Obituary
On Saturday, March 7, 2020, Samuel Anthony Baglier; loving husband and proud father & stepfather to six children passed away at the age of 70.
Sam was born on April 3, 1949 to Samuel Joseph and Eleanor (Mariani) Baglier in Hubbard, Ohio. He spent summers as a child in the town of Geneva-on-the-Lake. He heralded his time there as the golden age of his youth, where lake activities reigned and children would run through the streets of the small town to purchase freshly baked donuts from the local mom-and-pop store. After middle school, his family moved to Florida where Sam went to high school and later attended the University of Florida and was an active member of the Phi Gam (Fiji) fraternity. Not shockingly to those who knew him, Sam was the life of the party, stories are still told about cutting off professors' ties and greasing up cows to slide them into the dormitories - it was almost as if Sam walked off the set of Animal House.
He was a jokester; known for his sense of humor and countless puns. If you weren't rolling your eyes, you were busy laughing hysterically. His life was filled with accomplishments from playing on the PGA tour to coaching girls softball in Europe. He was a man of many talents whose life touched the heart of almost all who crossed his path. Sam was forthcoming with his beliefs but accepting of everyone and included them in his circle of family and friends. Although he was quick to get into a witty political or religious spar: you were still counted among those whom he loved, regardless of the outcome.
A jack of all trades, Sam lent his skills to several different careers. He was an architect, contractor, entrepreneur, hotelier, coach, and chef; but more importantly he was also a man of faith, family, and community. Sam held three main loves in life, 1) God, 2) Family, and 3) the Florida Gators.
A Catholic and member of the Knights of Columbus, Sam was always willing to help anyone in need. By serving as a mentor to those recovering from strokes through volunteering at hospitals and rehabilitation clinics, he was able to support those who had been through similar challenges in life.
Anyone who knew Sam, knew him to be a proud father and grandfather as well. He had two daughters, Tiffany and Heather, from his first marriage. In 2011, Sam moved to Savannah, Georgia where he met and married Cheri Van Brackle. He embraced four stepchildren from Cheri and quickly assumed her family as his own. He loved spending time with his eight grandchildren and always came up with new ways of making the children smile and laugh.
Sam leaves behind his wife: Cheri; two daughters: Tiffany and Heather; four stepchildren: Beth, Sarah, Jeff, and Joshua; and eight grandchildren.
The funeral service for Sam will be held on Friday, March 13, 2020 at Richmond Hill Funeral Home. The funeral service will be at 12 p.m. with a visitation one hour prior to service for friends. A reception will be held after the service at 3 p.m. for family and friends. The location will be announced.
Flowers are welcome or remembrances can be made to the American Heart Association in honor of Sam.
https://www.coxrichmondhillfh.com/obituary/samuel-baglier?lud=E5D80861AD91B192FEDB80404F0EC0A0